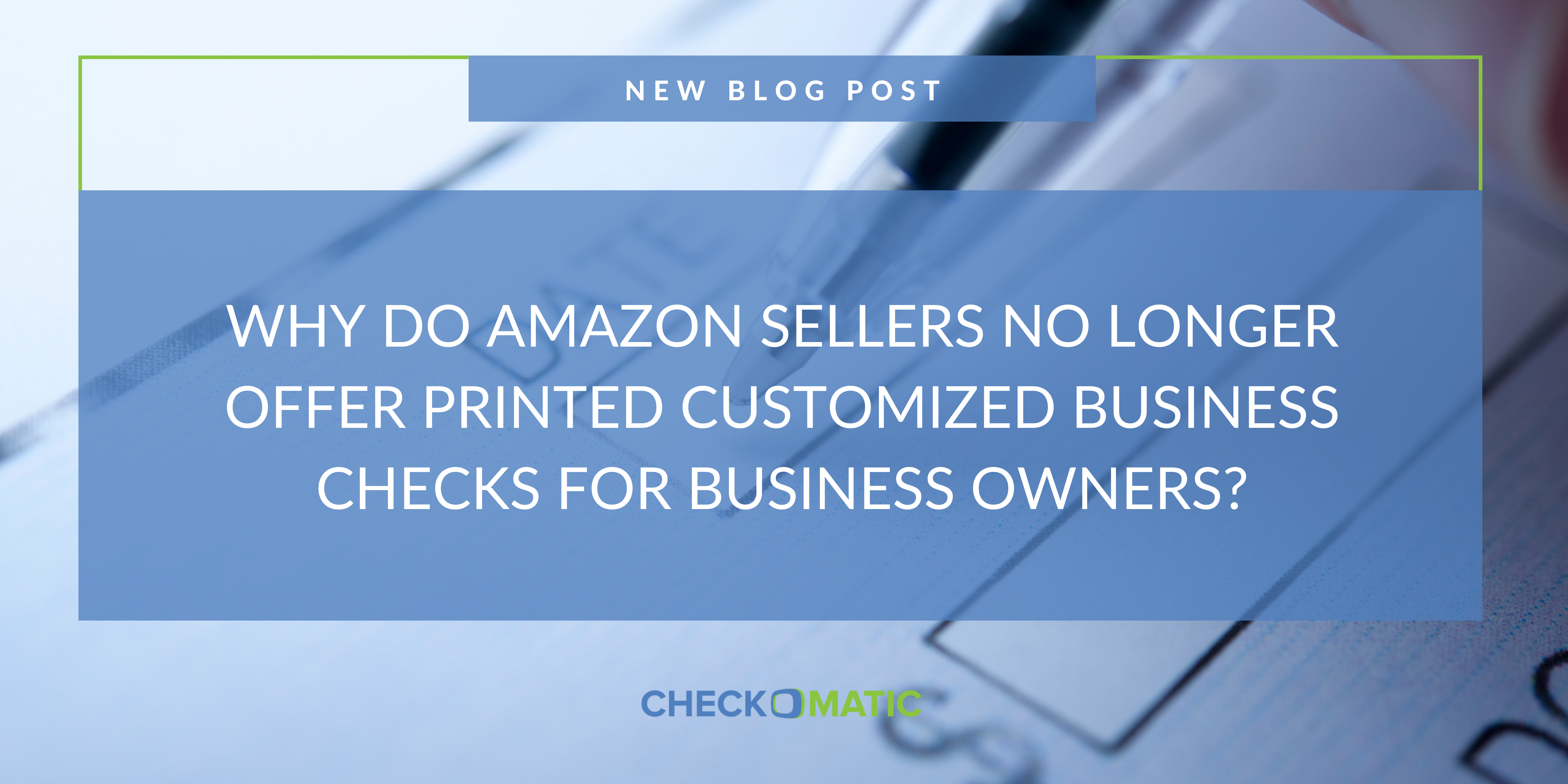 Introduction:
In the past, business check sellers, Checkomatic included, have always offered the option to customize your check information. Specifically for business checks and personal checks. At a cost of 14¢ to 18¢ per customized check, it was easy for other sellers, especially those on Amazon to upcharge customers and make a larger profit. At Checkomatic, we promise customers the lowest price guaranteed on all business checks and we deliver just that.
Over the last few years, Amazon sellers have provided customized business checks to varieties of businesses; until February 25th, 2022, when Amazon stopped sellers from being able to offer these products. If you're wondering why Amazon put this ban in place, so are we. They have yet to give an official reason; although, experts say that they have a magnificent amount of fraud and assume that Amazon wants to steer clear of any fraud issues.
That being said, why should you trust Checkomatic when it comes to concerns about fraud? Easy answer. We are safe and secure with a highly sophisticated check fraud system that scans and checks every order before shipment, and if it's not perfect the order is canceled and reprocessed. Our standard security checks offer advanced safety measures, and our high-security checks offer five additional levels of security.
Standard Security Features: 
✔️ Check-21 Compliance
✔️ Security Box Features
✔️ Coin Reactive Ink
✔️ Erasure Highlighting
✔️ Front Security Warning
✔️ Micro-Printed Border
✔️ Artificial Watermark
✔️ "Void" When Copied


High-Security Features:
✔️ Standard Security Features
✔️ Heat Sensitive Ink
✔️ Two Colored Background
✔️ Endorsement Area Seal
✔️ Colored Signature Area
Some Amazon sellers have put back the customization option with no action from Amazon itself, but we will continue to monitor those sellers and see what action Amazon will take if any. In the meantime, it's better to be safe than sorry. Stick with Checkmatic.

Visit Checkomatic.com to shop Business Checks, Computer Checks or Manual Checks and follow us on Facebook, LinkedIn and YouTube.